You and your partner may have built a life together, but things have a tendency to get in its way. Between running errands, struggling to pay bills, or managing your children, you may find that your relationship struggles a bit. After all, there isn't much time left for the old-school romantic stuff, like date nights.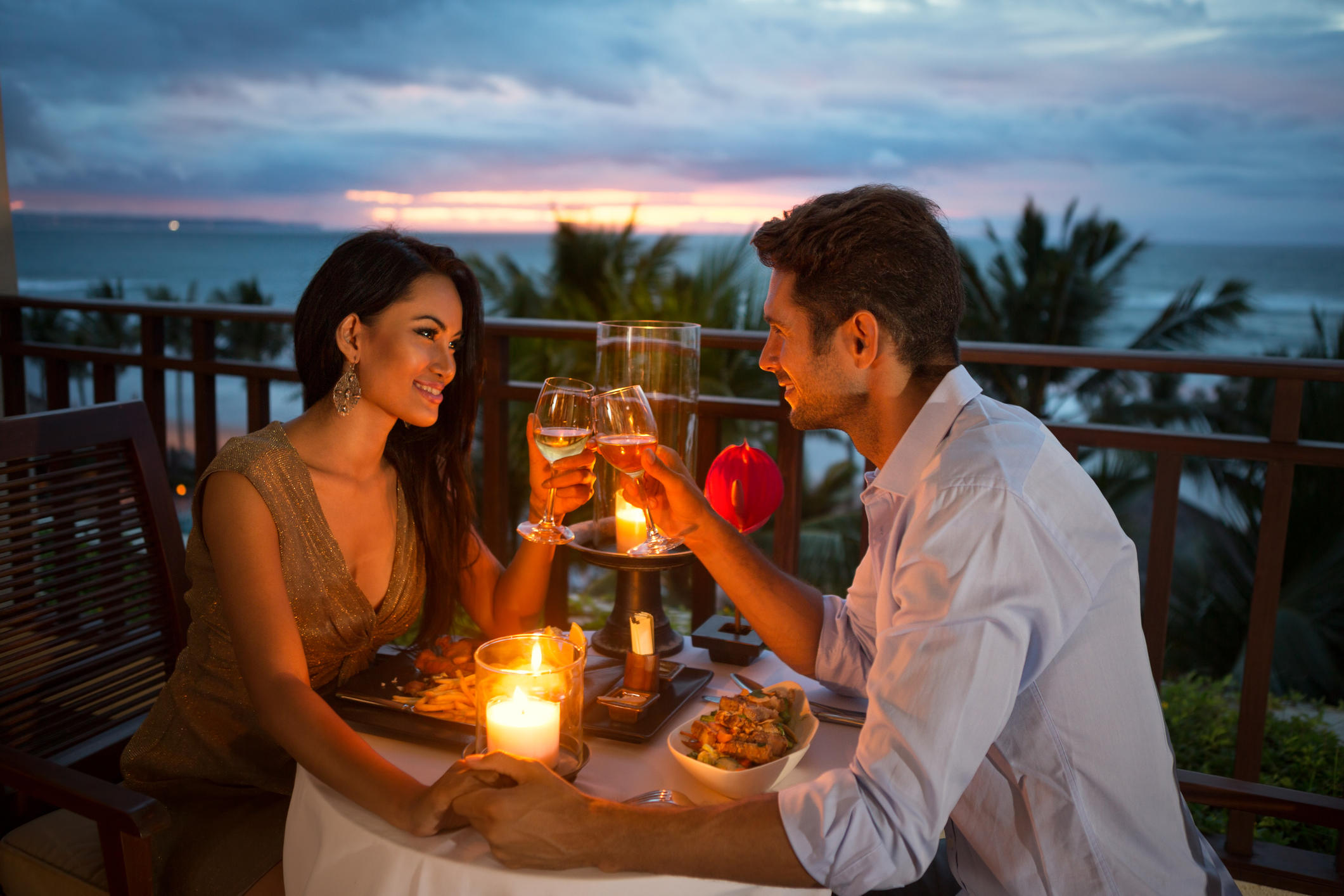 But date nights are absolutely essential, experts say. The struggling relationship you may see isn't necessarily the result of changes in compatibility. It could be that you're simply not making the time to do that "relationship-y" stuff, which signals to you — and your partner — that your relationship isn't much of a relationship, at all. Simply making the time to go on dates regularly can change a relationship and rekindle that romantic spark.
Date night is vital, and it usually entails going out. Hanging out in your pajamas watching Netflix is emphatically not a date night. There's a problem, though: dating is expensive! For those who need to save a bit of cash, it's possible to create a date night at home. You just need to be sure that you do it right.
A night in, not a night off
You may be staying in, but if you want to feel like a date, you'll need to bring your A-game! That means the right outfits, the right ambience, the right food and drink, getting the kids (if you have them) out of the house, and, above all, the right attitude.
Nights in are not usually dates, but it's not because they're in — it's because people don't take them seriously enough. If you really want a cost-effective date, you need to think less "Netflix and chill" and more like "early-relationship date" where partners cook each other dinner and serve it by candlelight.
Dress to impress
Creating a real date vibe in your own home means dressing the part. You don't have to go all-out, wearing Cinderella gowns and tuxedos, but you should consider things like nice casual dresses and button-down shirts. Maybe you should get something new to wear on the date night, just to spice things up. Shop online to stay within your budget, but get something hip and on trend. Then, when it's time for date night, make a point of changing out of your work clothes and showing up ready to impress your partner. New clothes, new attitude.
Create the ambiance
If your home is going to be ready to host your big date night, then you're going to have to take the time to clean it up a bit. Vacuum, dust, and move the clutter out of any spaces you plan to see on date night. That means the kitchen, the living room, and, dare we say, the bedroom. Nothing ruins a date night vibe like stepping on a Lego piece or noticing that the sheets don't smell so good, so make a point of really prepping your space. Then, once the space is fresh and clean, light a few candles and voila: the mood is set.
High-class supplies
Once your attire and space are ready, there are still a few things left to consider like what you're actually going to be doing and consuming during this hot date. Dinner is a great idea, but make sure that you're capable of cooking the things you're preparing. At the same time, try to avoid anything that feels too much like an everyday meal — this is a special night, after all.
If you're a drinker, get some nice alcohol. A few extra bucks on wine won't break the bank, and it might help set the mood. If you're looking for tips, ask the pros at your local liquor store, recommend experts who own a liquor store in Lawrenceville, NJ. Folks who work in liquor stores tend to have far greater knowledge than the average consumer. Don't be afraid to ask for their help because they'll be happy to provide some guidance when you need it.
Finally, pick out the movie or post-date activity ahead of time. You may not be in the theater, but that's no reason to spend an hour flipping through various options. If you know what you'll be watching, you can get right down to watching (or not watching) the movie.
Date night doesn't have to be expensive, but it should be special. Get out of the house when you can, but if you do feel the need to stay in, don't feel guilty. Get motivated to make your night in a real date night, not just another tired night on the couch. Your relationship will thank you for it.